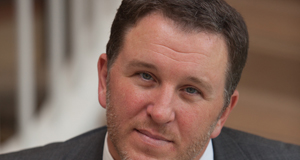 Mike is a former Judge, past Director of the St. Louis Board of REALTORS, and current Senior Lecturer for University of Missouri at St. Louis. He has been defending criminal law cases for many years, but when he personally dealt with and was found innocent of a bad DWI charge (by a jury in 9 minutes) some years ago, he decided to help others in the same situation. Carter knows first-hand how it feels when facing a DWI charge. At DWI Center, we treat all of our clients' legal matters as if they were our own.
Only We Can Understand
Traffic Law Counselors® Founder Is The Only Lawyer/Former Judge In the State of Missouri That Took His Own Personal Bad DWI Charge All The Way To A Full Jury Who Found Him Innocent In 9 Minutes.
I know first hand how badly and quickly someone wants this type of matter in their life's rearview mirror.

I hope that this website will help you feel a little more informed about the charges you are facing, and about what to look for in hiring an attorney to handle your case.